Request a Personalized Training Program Today
Send us a message today and we will contact you to set-up a training program that fits your needs and budget.
Professional Pilot Program
Tailored program for any individual aspiring for a professional career as a pilot. Through our partnership with a Part 135 Air Carrier, go from zero experience to ATP-Ready in 12 months.
Rotor Transition Program
Program designed by military rotor pilots for military rotor pilots. Be airline ready in less than 3 months.
Individual Pilot Program
Program specifically tailored to the students wants/desires/needs. Not sure how far you want to go with your training, this is the program for you.
Army COOL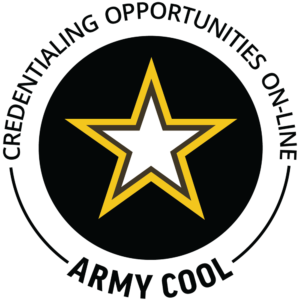 Air Force COOL
Army Credentialing Assistance FY23 Programs
Airplane – Private Pilot Certificate
Phase 1 – Las Cruces:
| | |
| --- | --- |
| Aircraft Rental – Dual | 16.7 |
| Flight Instruction | 16.7 |
| Aircraft Rental – Solo | 2.0 |
| Ground Training | 8.0 |
Phase 1 – El Paso:
| | |
| --- | --- |
| Aircraft Rental – Dual | 16.2 |
| Flight Instruction | 16.2 |
| Aircraft Rental – Solo | 2.0 |
| Ground Training | 6.0 |
Phase 2 – Las Cruces:
| | |
| --- | --- |
| Aircraft Rental – Dual | 13.6 |
| Flight Instruction | 13.6 |
| Aircraft Rental – Solo | 7.7 |
| Ground Training | 4.0 |
Phase 2 – El Paso:
| | |
| --- | --- |
| Aircraft Rental – Dual | 14.1 |
| Flight Instruction | 14.1 |
| Aircraft Rental – Solo | 7.7 |
| Ground Training | 0.0 |
RTP – Las Cruces:
| | |
| --- | --- |
| Aircraft Rental – Dual | 11.4 |
| Flight Instruction | 11.4 |
| Aircraft Rental – Solo | 10.0 |
| Ground Training | 6.3 |
RTP – El Paso:
| | |
| --- | --- |
| Aircraft Rental – Dual | 10.5 |
| Flight Instruction | 10.5 |
| Aircraft Rental – Solo | 10.0 |
| Ground Training | 6.0 |
Phase 1/2/3 – Las Cruces:
| | |
| --- | --- |
| Aircraft Rental – Dual | 16.5 |
| Flight Instruction | 16.5 |
| Aircraft Rental – Solo | 0.0 |
| Ground Training | 15.0 |
Phase 1/2/3 – El Paso:
| | |
| --- | --- |
| Aircraft Rental – Dual | 16.1 |
| Flight Instruction | 16.1 |
| Aircraft Rental – Solo | 0.0 |
| Ground Training | 12.0 |
Airplane – Commercial Single-Engine
Phase 1/2/3 – Las Cruces:
| | |
| --- | --- |
| Aircraft Rental – Dual | 1.0 |
| Flight Instruction | 1.0 |
| Aircraft Rental – Solo | 26.2 |
| Ground Training | 1.0 |
Phase 1/2/3 – El Paso:
| | |
| --- | --- |
| Aircraft Rental – Dual | 2.0 |
| Flight Instruction | 2.0 |
| Aircraft Rental – Solo | 23.5 |
| Ground Training | 2.0 |
Phase 4 – Las Cruces:
| | |
| --- | --- |
| Aircraft Rental – Dual | 10.0 |
| Flight Instruction | 10.0 |
| Aircraft Rental – Solo | 0.0 |
| Ground Training | 9.0 |
Phase 4 – El Paso:
| | |
| --- | --- |
| Aircraft Rental – Dual | 10.0 |
| Flight Instruction | 10.0 |
| Aircraft Rental – Solo | 0.0 |
| Ground Training | 9.0 |
Phase 1 – Las Cruces:
| | |
| --- | --- |
| Aircraft Rental – Dual | 6.0 |
| Flight Instruction | 6.0 |
| Aircraft Rental – Solo | 16.3 |
| Ground Training | 10.0 |
Phase 1 – El Paso:
| | |
| --- | --- |
| Aircraft Rental – Dual | 6.0 |
| Flight Instruction | 6.0 |
| Aircraft Rental – Solo | 15.1 |
| Ground Training | 10.0 |